921 Griffin St #H , Grover Beach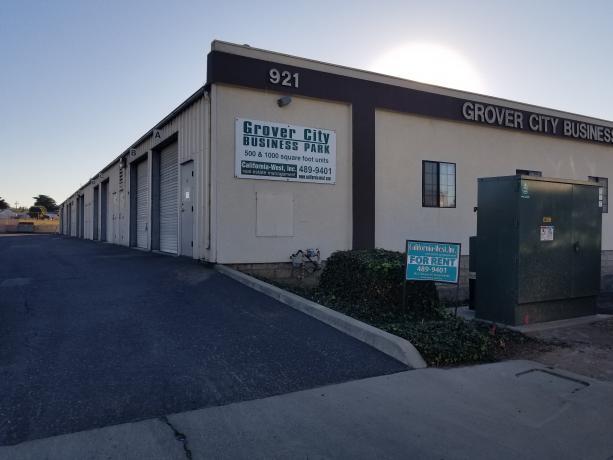 « Back to Rental Listings
Lease Terms:
One Year Lease
Basic info:
Assigned parking (1 spot)
Status: Check out keys: This unit is vacant and you may check out keys from our office Monday through Friday from 9am - 4pm.
Details:

WAREHOUSE/LIGHT MANUFACTURING PERMITTED UNITS located in Grover Beach Business Park North side of building, roll up door, 500 sq. ft., high ceiling, convenient assigned parking is provided in front of the unit. Private bathroom.

Restrictions: No overnight parking, no plumbing upgrades allowed (on septic), no automotive, and no chemicals or soaps in drains (on septic).
Rental Office:
Please call our AG office at (805) 489-9401 for more information.
How to Apply
« Back to Rental Listings