Apartment Buildings
Garfield Arms Apartments (San Luis Obispo)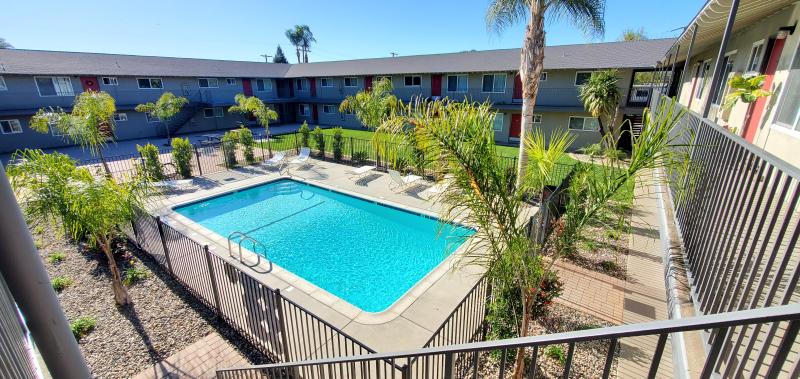 « Back to Apartments
PRE-LEASING NOW
Location
Garfield Arms Apartments is. The apartments are situated within 16 minutes walking distance from the front entrance of Cal Poly University. Click here to see a Google Map.
College Atmosphere
Because of its location, the tenants at Garfield Arms Apartments are mostly freshman and sophomore Cal Poly students. This lends itself to creating a great college atmosphere and welcome any & all applicants.
Swimming Pool, Free Parking, & More
Amenities include a heated swimming pool, free on-site parking (1st come,1st serve basis), 2 large laundry rooms, optional furnished apartments.
Garfield Arms has 1 and 2 bedroom apartments, and 2 options for the 2 bedroom units:standard size and large size. The standard 2 bedroom units can fit up to 3 tenants and the large 2 bedroom units, up to 4 tenants.
Schedule a tour!
During pre-lease season, the On-site Office hours for the Pre-Lease season are 8am-11:30pm, 1:30pm -5pm, Monday-Friday.
To schedule a tour around the building and to view the apartments, call the On-Site Manager, Steve 805-441-5622. Tour for the Pre-Lease Season of 2023-2024 will start in February 2023.