Apartment Buildings
607 Grand Apartments (San Luis Obispo)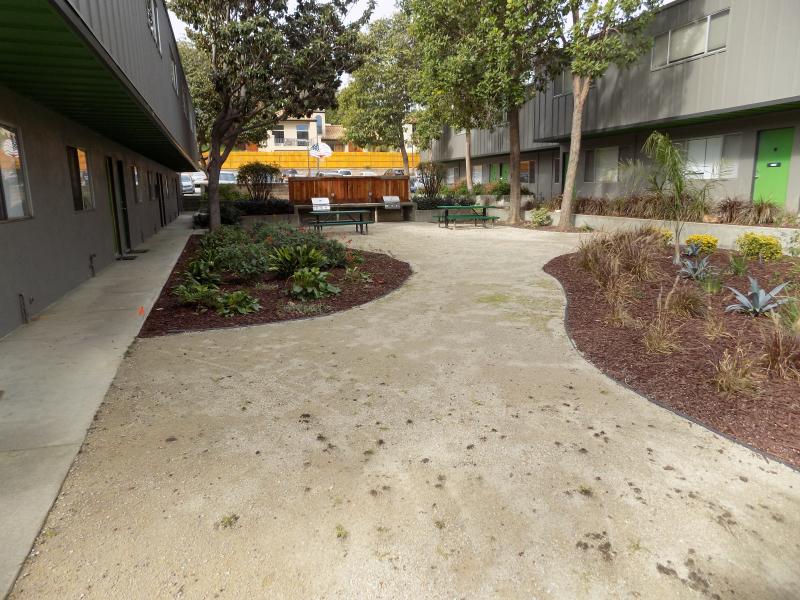 « Back to Apartments
PRE-LEASING NOW
Location
607 Grand is located 15 minutes walk from Cal Poly's main entrance, great location for Cal Poly students.
Because of its location, the tenants at 607 Grand Apartments are mostly freshman and sophomore Cal Poly students. This lends itself to creating a great college atmosphere.
Basketball court, free Parking, & more
Amenities include a basketball court, on-site laundry facility, internet, and free on-site parking (1st come, 1st serve basis),
All the units are 2 stories, 2bed/1bath, good for up tp 4 tenants.
Schedule a tour!
During pre-lease season (starting on March 1st), the on-site manager will be scheduling showings for prospective tenants. Call 805-543-7835 to schedule a showing. Don't forget to mention the time frame you would like to move-in, so the On-site Manager can show you units that would fit your need (if any available at that time).
Before you apply, you must see a unit from the inside with the onsite manager.
RATES
All units are 2 bedroom/1 bath, up to 4 tenants: $2550 (carpet flooring units), and $2650 (hard vinyl planks flooring units).
$45/month per tenant fo water, trash and internet